Represented by:

Blain|Southern
London


James Cohan
New York

Kukje Gallery
Seoul

Please visit their sites
for more information
or contact us.







COMING SOON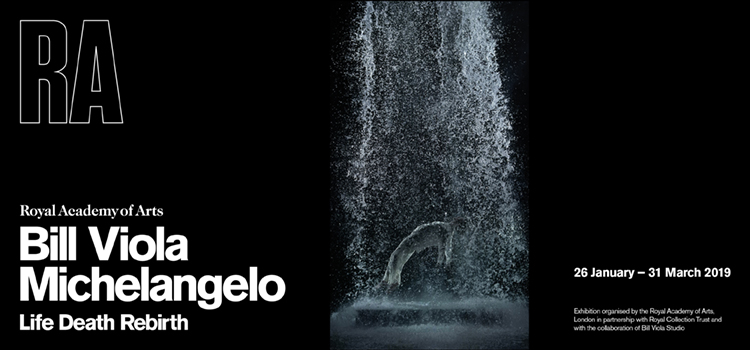 CURRENT SOLO EXHIBITIONS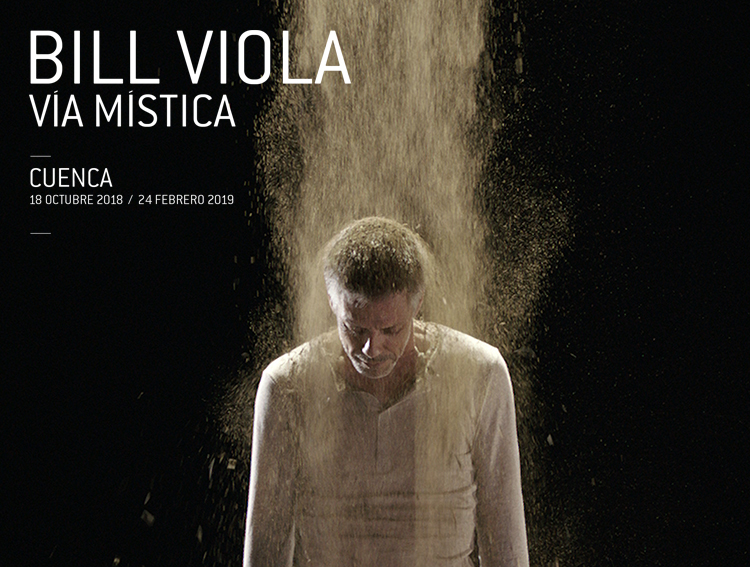 Cuenca, Spain (less than an hour from Madrid by train)

October 18, 2018–February 24, 2019
CURRENT GROUP EXHIBITIONS
EUROPE/UK

November 21, 2018–November 24, 2019
Il Vapore (1975), "MAXXI COLLECTION," MAXXI Museo nazionale delle arti del XXI secolo, Rome, Italy
October 1, 2018–December 31, 2019 (one-day screening only on October 6, 2018)
The Quintet of the Unseen (2000), "MACRO ASILO," Museo d'Arte Contemporanea di Roma (MACRO), Rome, Italy
September 19–December 15, 2018
Catherine's Room, Four Hands and Surrender (all 2001),"ARTIST'S ROOMS: Bill Viola," The Point, Doncaster Community Arts (DART), Doncaster, UK
November 30, 2017–December 31, 2018
Man Searching for Immortality / Woman Searching for Eternity, 2013, "BILL VIOLA: Life After Death," Stavanger Art Museum, Norway
April 20, 2016–December 31, 2018
The Night Journey (2003—present), "ZKM_Gameplay," ZKM | Center for Art and Media, Karlsruhe, Germany

RUSSIA

December 4, 2018–ongoing
The Silent Sea (2002), recent acquisition, The State Hermitage Museum, Saint Petersburg, Russia
ASIA

September 25, 2018–January 3, 2019
The Return (2007),"Mind Temple," MOCA Shanghai, China
ONGOING

NEWS

Now available:

THE NIGHT JOURNEY game, available on
PlayStation®4 (in US), PC and Mac.

The Night Journey (2007-2018) was one of the first
experimental art games ever made. It uses both game
and video techniques to tell the universal story of an
individual's journey towards enlightenment.

The Night Journey was a collaboration between Bill
Viola and the Game Innovation Lab, including award
winning game designers Tracy Fullerton and Todd
Furmanski.

Bill Viola was elected Honorary Royal Academician
for 2017 by the Royal Academy of Arts, London.

Viola was a 2011 recipient of the Japan Art Association
Praemium Imperiale Award, which celebrates its 30th
anniversary in 2018.
Learn more...

View video of the 2017 Guggenheim Bilbao exhibition
(in Spanish, with English comments by Kira Perov)

BILL VIOLA
by John G. Handhardt and Kira Perov

The Bill Viola Thames & Hudson monograph
is available through James Cohan Gallery,
Blain|Southern and book retailers.