BILL VIOLA
by John G. Handhardt and Kira Perov

The Bill Viola Thames & Hudson monograph is available through James Cohan Gallery, Blain|Southern Gallery and other book retailers.

Bill Viola is represented by:

Blain|Southern Gallery, London
www.blainsouthern.com

James Cohan Gallery, New York
www.jamescohan.com

Kukje Gallery, Seoul
www.kukje.org

For images and articles,
please visit their websites.

For additional information,
please contact us.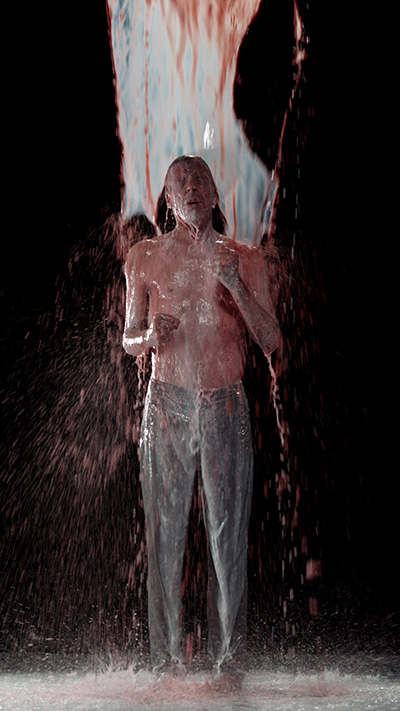 Color High-Definition video projected onto large screen in dark room
Performer: Norman Scott
Photo: Kira Perov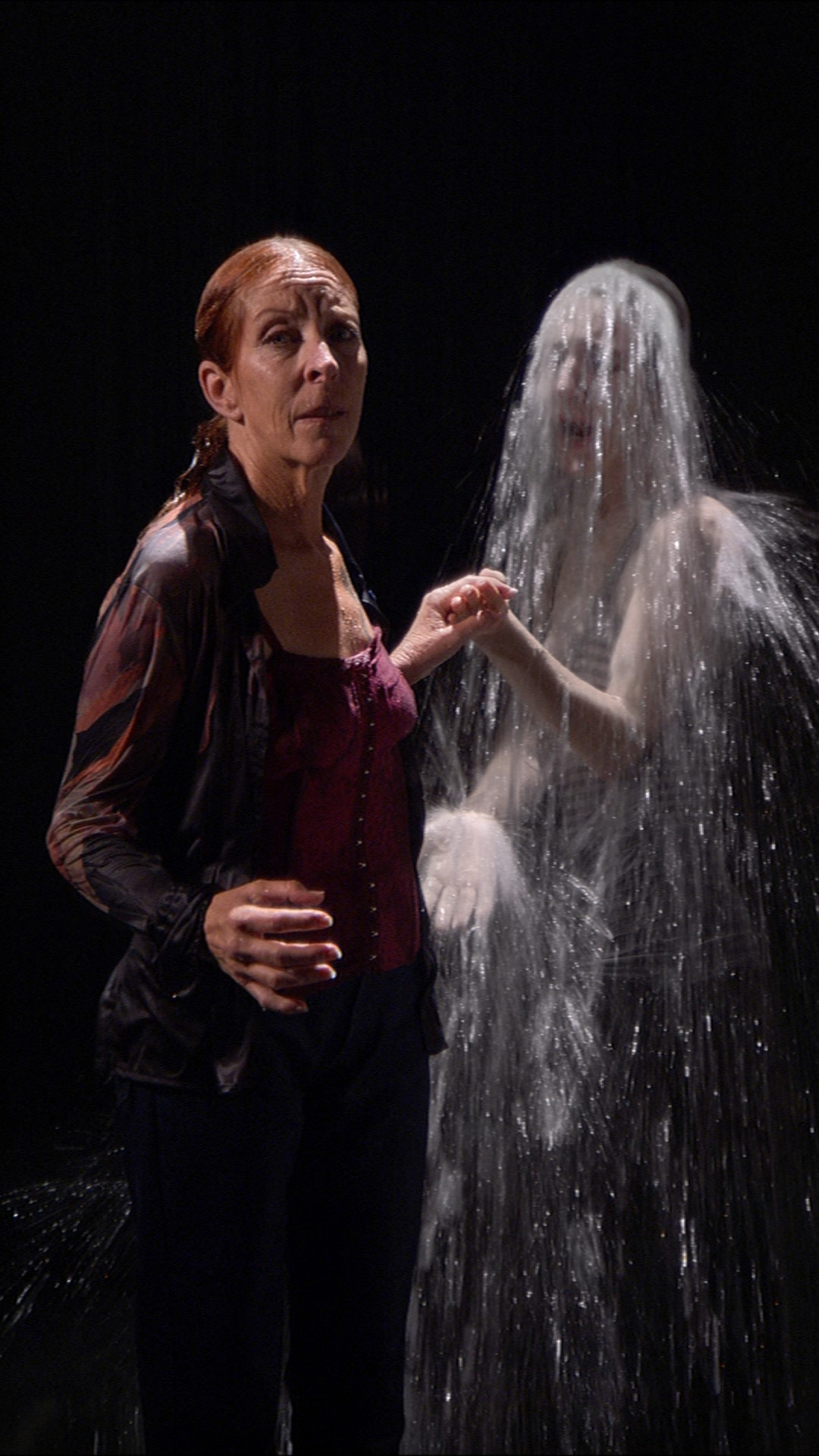 Visitation, 2008
Color High-Definition video on plasma display mounted on wall
Performers: Pam Blackwell and Weba Garretson
Photo: Kira Perov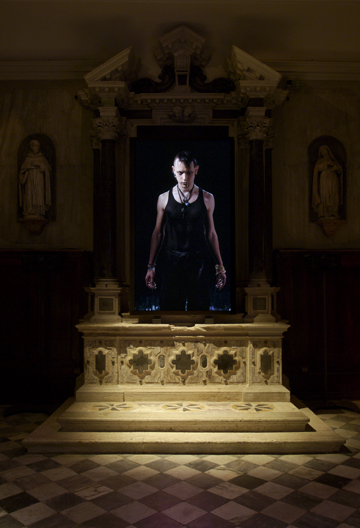 Ocean Without a Shore, 2007
Video/sound installation
Color High-Definition video triptych, two 65" plasma screens, one 103" screen mounted vertically, six loudspeakers (three pairs stereo sound)
Room dimensions variable
Performer: Blake Viola
Installation view, Church of San Gallo, Venice
Photo: Thierry Bal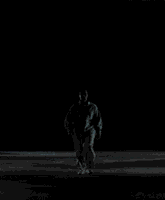 The Crossing, 1996
Video/sound installation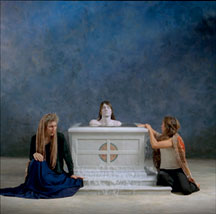 Emergence, 2002
Video Installation
Color High-Definition video rear projection on screen mounted on wall in dark room
Photo: © Kira Perov

Edition 1/3, commissioned by the J. Paul Getty Museum, Los Angeles

Please click here for a description of Emergence.

Please visit the J. Paul Getty Museum's feature on Bill Viola: The Passions.

The Getty website also features a short documentary film on the making of The Passions exhibition by Mark Kidel. Please click here to view the film.




Please click on the Wikiverse Seal below for more information on Bill Viola.


UPCOMING EXHIBITIONS AND EVENTS

September 8–ongoing

ST. PAUL'S CATHEDRAL COMMISSION

Mary, 2016

Mary will be inaugurated in the North Quire Aisle,
September 8, 2016, to coincide with the Feast of Mary.
Mary has been conceived as a companion piece to
Martyrs (Earth, Air, Fire, Water) which was unveiled
in the South Quire Aisle of the cathedral in 2014.
These installations are the first moving-image artworks
to be installed in a cathedral in Britain on a long-term basis.

September 10–December 18, 2016

Earth Martyr, Air Martyr, Fire Martyr and Water Martyr (all 2014)

Fort Winfield Scott, Presidio of San Francisco

November 18, 2016–May 7, 2017

BILL VIOLA: THE MOVING PORTRAIT

National Portrait Gallery
8th and F Streets, NW
Washington, DC

March 10, 2017–July 16, 2017

Palazzo Strozzi
Piazza degli Palazzo Strozzi
50123 Firenze, Italy

CURRENT EXHIBITIONS AND EVENTS




EUROPE


Click here for:
PAST EXHIBITIONS